Hound of Happiness - Kim Ingleby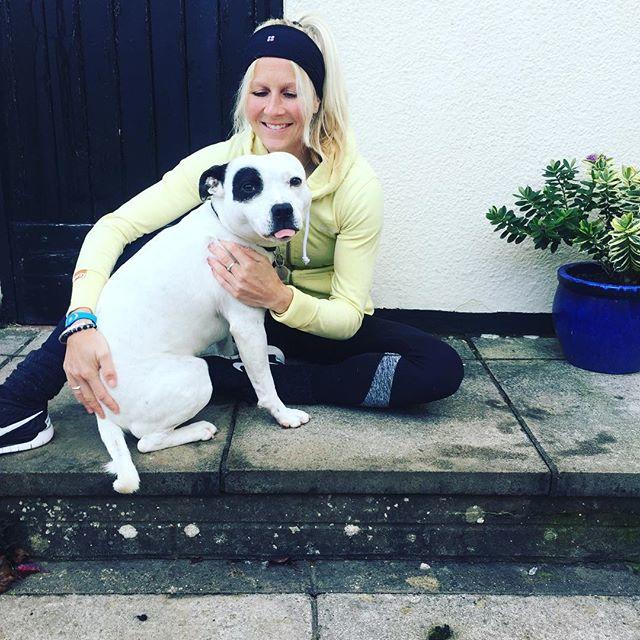 Kim Ingleby is an established freelance writer with regular features in numerous publications since 2006. Her most recent contributions include Top Sante, Psychologies, Women's Running, Health and Fitness, Men's Fitness, Your Fitness, Triathlon Plus, 220 Triathlon, Runner's World, Women's Fitness, Slimming World, Grazia and Cosmopolitan.
She has been interviewed by Top Sante, Women's Running & Triathlon plus, and been featured on the front cover of Women's Running in 2016. She is currently one of the regular Ask the Expert columnist for Top Sante Magazine.
Following winning three International Awards, Kim writes for several industry press magazines, including FitPro, Workout Magazine, Federation of Holistic Therapists and NLP Rapport.
Kim has co-authored a best-selling Mag Book in 2014 for Women's Fitness, '30 Day Challenge – Get Fit Inside Out' blending Mind & Body training. Kim was sports model for all the images and front cover, as well as contributing with the content and training plans.
Through her corporate workshops & CEO Coaching, Kim prepares and writes all the training manuals, with regular contracts through Fit for Leadership.
Kim regularly blogs and contributes to various sites including Sweaty Betty, Shock Absorber, Running Bug, Sportsister, Acitvbod and Bounce Balls.
With her love of adventures, running and charity work, so far raising over £80,000, she has written several travel blogs, with her most popular being the Sierra Leone Street Child marathon and volunteer work. She has done a TEDx Talk and won the Journalism Award at University.