Bubbles & More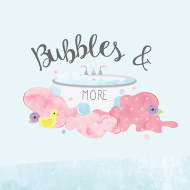 Bubbles & More is a small family run business in Holmfirth in Yorkshire.
Every item they stock is made from the finest ingredients so customers always get the highest quality bath, body and shower products. Every product is handmade in the UK, and sourced from small local businesses where possible. Everything they sell is made in small quantities, so they know that every item is of high quality.
Have a look at this beautiful selection of bath treats! You won't be disappointed.